Swan Industries Inc.
Swan Industries is the original creator, and inventor of the very first Holding Tank Flushing System for RVs. Over the last 45 years OEM's have been installing Swan Industries products in their RV's. In the last 45 years Swan Industries has been developing convenience products to the RV industry, making it easier for RV owners to enjoy their RV. Swan Industries continues to be a leader in the RV industry, developing new innovative products that make RVing amazing!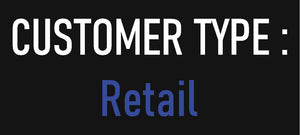 RETAIL ORDERS
Shop for all Swan Industries retail products by clicking on the "Shop Now" button below. You can shop from our entire lineup of water and sanitation products for RVs. We sell everything anything to do with RV water and sanitation products.
SHOP NOW
OEM ORDERS
To view our OEM product list please click on "View OEM Products" below. We supply OEM's throughout the United States with the Swan Industries product line. We are honored to have our products on OEM's lineups. View our entire product lineup that is exclusively available to OEM's only.
View OEM Products